PEARL BUTTON WITH RIM
New option for pearl elements for
cardigans, sweater or blouse!
NACRE PEARL EFFECT
The pearl beads with divine colors inspired by the mother nature.
PENDANTS
Single Hole. Light and Exquisite
10 shapes, 23 styles, 126 colors.
All 3000+ options available in stock!
Metal Shank Pearl Button
2 Styles, Over 30 pearl colors
NACRE PEARL EFFECT
The pearl beads with divine colors inspired by the mother nature. Flatback and sew-on pearl beads. Over 30 pearl colors available in stock!
A SPECIALIZED MANUFACTURER OF
ACRYLIC RHINESTONE AND BUTTON.
Founded in 1992, SUNMEI is a specialized manufacturer of acrylic rhinestone and button for over 20 years. We offer a wide range of acrylic stones, sew-on stones, claw stones and buttons widely used on garments, shoes, bags and jewelry. We keep innovating and dedicated to providing the best quality, value and service to meet our customers' needs.
With over 20 years manufacturing experience, our expertise can assure customers high quality.
New designs are released regularly. Customers have the widest selections and keep up with trends.
We keep most of the items in stock. Customers can make orders in low MOQ and receive goods quickly.
We are experienced in exporting products to China, Southeast Asia, US and Europe.
Are you looking for something?
View more products or directly contact us!
If you need more information about our products or ke tor get samples, we are very happy to help!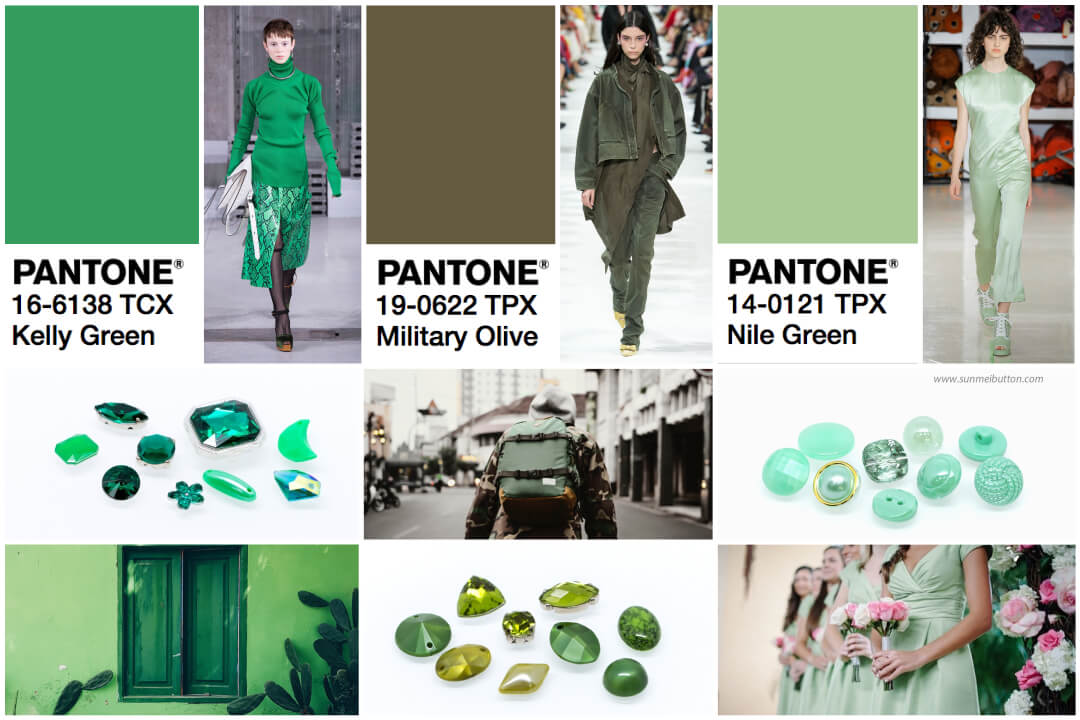 Fashion Trends
Green is one of the 2018 color trends. It is the color of nature. It represents growth, nature and fertility. Green is also a symbol of spring, eco-friendliness and sustainability. To inspire you, we have picked some green elements from our product lines, which match well with the three green color trend of 2018: Kelly or Kermit Green, Nile Green, Military Green.
Read more »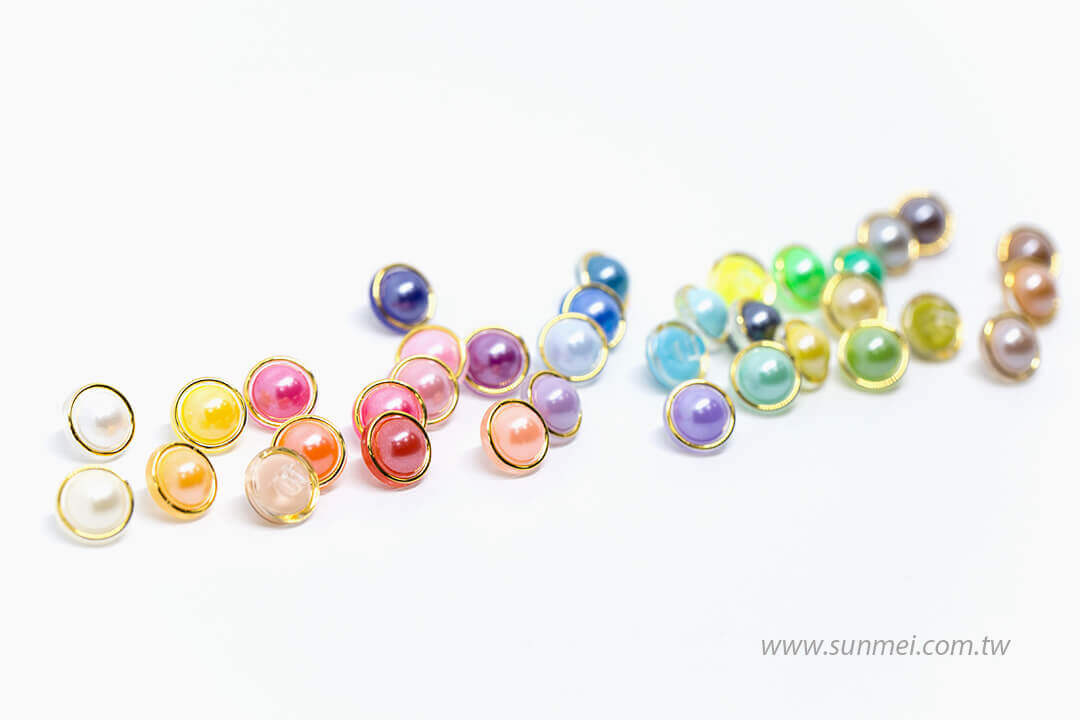 New Collection
Pearls are one of the accessory that will never be absent on the runway. These elegant pearl buttons are available in almost 50 colors and silver/gold rim. They are very suitable for sweaters, cardigans, coats and blouse.
Read more »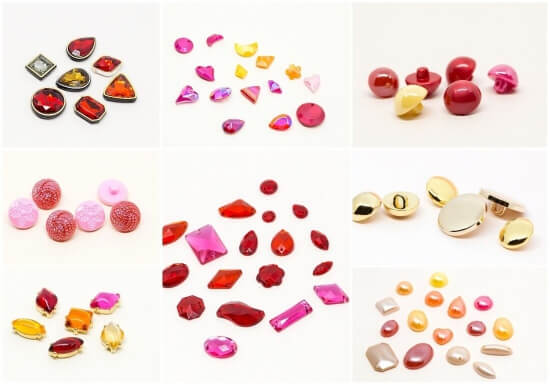 Fashion Trends
Red Delight and Golden Luck for CNY! We've picked some acrylic stones and buttons in red and gold colors, which represent lucky and joyful in our culture, for you. These featured red color accessories are perfect for fashion design!
Read more »