The gorgeous bulk rhinestone buttons are made of rhinestone glued on button base. The base is exclusively designed for our rhinestones, so they can match perfectly. There are various stone colors to choose from, so you can mix and match the colors. Great for garment, bags, headband, brooches, diy crafts and decoration.
Category: Bulk Rhinestone Button
Material: acrylic+abs
Style: shank
Shape: round, octagon, heart, flower, square, other
Color/Effect: unlimited (easy to mix and match)
Application: garment, hair accessory, wedding accessory, diy craft

The shank button base is exclusively designed for our rhinestones and produced in our factory, so they could match perfectly.
Various Styles and Colors
A complete range of styles and colors to meet all designs. Mix and match the colors to create customized styles.

Abundant Styles and Designs
We are a specialized manufacturer of rhinestone and button that can provide more styles and special rhinestone buttons than the market.
Bulk Rhinestone Button in Various Shapes
We provide basic geometric shape like round and heart shape and flower shape buttons. They are suitable for all kinds of designs.
Rhinestone buttons are a beautiful embellishment to glam up garments or used on wedding gift, brooches and diy crafts.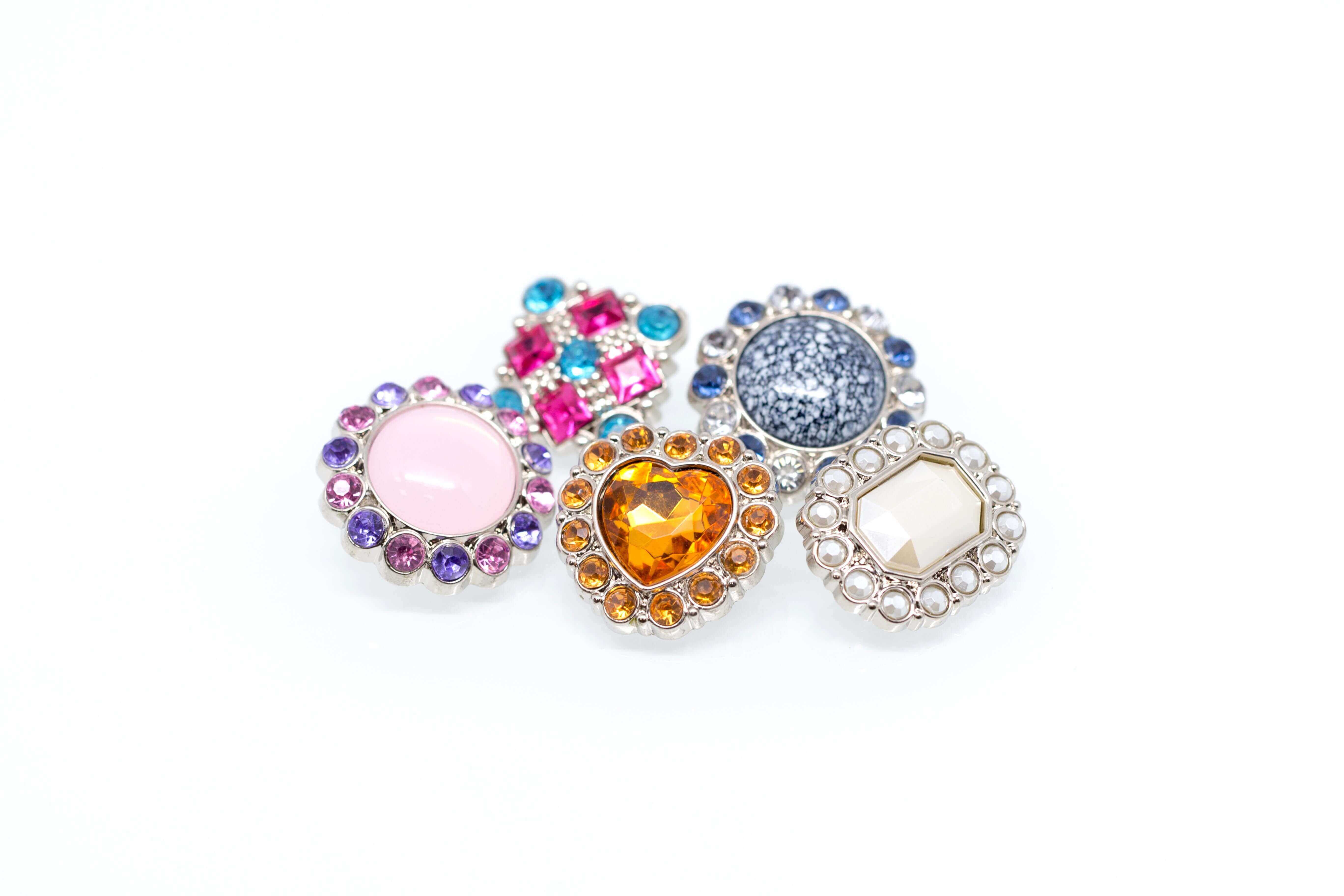 Customize Your Own Colors
We provide numerous colors and styles of rhinestone. You can mix and match and create your customized design. Please contact us for more detail.
Need more information or get samples?

We provide wholesale buttons in bulk in wholesale price. Free samples and physical catalogues are available.
If you need more information or samples, please feel free to contact us.